The Diabetes Mall provides excellent information and products focused exclusively on diabetes. Our expertise in diabetes and commitment to providing easy-to-understand, cutting-edge information allows us to provide valuable resources, including:
up-to-date articles and research
a variety of interactive diabetes tools
plus detailed information on the latest medications, devices, products, diets, management tools, and developments in diabetes care. We compare features of all the major insulin pumps, infusion sets, and continuous monitors and provide information on future devices under development.
easy, secure shopping through our online store where you can view a wide array of diabetes books, test strips, and products at discount. We offer flexible 24-hour shopping with reliable and timely shipping and delivery. Order online, or call our free order line staffed by people who know diabetes and who can answer questions and recommend products.
Founded by John Walsh, PA, CDTC, and Ruth Roberts, MA, in 1993, our first informational web site appeared on the web in May 1994. John and Ruth write best-selling books that show how to improve blood sugar control with diabetes. These books include Pumping Insulin (now in 5th edition, 1st edition published 1989), Using Insulin, STOP the Rollercoaster (now out of print), The Pocket Pancreas, and My Other Checkbook. These books provide detailed, clear, and complete steps to controlling the blood sugar on a pump or with multiple injections. John is a diabetes clinical specialist and has diabetes. Ruth is an educator and a medical writer.
You can find diabetesnet.com on Twitter and Facebook. Please connect and share with us.
Great Prices and Secure Shopping
The Diabetes Mall offers you consistently low prices on virtually every book available on diabetes. We have many other diabetes products, such as scales and strips, at great discounts. We feature blood sugar test strips at the lowest price you can find anywhere.
Security is one of our highest priorities. We use the latest encryption technology to ensure no one has unauthorized access to your information. Tens of thousands of people have shopped with us over the years. Our online store will process your transaction immediately with no financial trail. If you would like a product recommendation or prefer ordering from a person, give us a call at (800) 988-4772.
Privacy
We respect your privacy and do not sell, rent, or loan any identifiable information regarding our customers to any third party without your explicit permission. Click here to view our privacy policy. We do not collect personal information unless it is necessary, such as to ship purchases to you.
Founders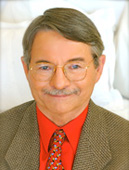 John Walsh, PA is a Physician Assistant and Diabetes Clinical Specialist with Advanced Metabolic Care and Research. He has provided clinical care for patients with diabetes for more than 30 years, including thousands of people on insulin pumps. He is the co-author of Pumping Insulin, now in its 6th edition, Using Insulin, STOP the Rollercoaster, and The Pocket Pancreas. President of the Diabetes Mall, he is also the webmaster of diabetesnet.com, a highly trafficked source of diabetes information and technology, and opensourcediabetes.org. John is a consultant and advisory board member for pharmaceutical and device corporations and a frequent speaker on diabetes, insulin pump therapy, bolus calculators, infusion set design, glucose management, and the future of smart pumps, meters, and continuous monitors. His recent research, published in the Journal of Diabetes Science and Technology, explores the dosing and behaviors that lead to successful glucose outcomes by pump wearers. John has worn nearly every insulin pump and CGM available and is a sub-investigator on numerous research studies on diabetes drugs and devices.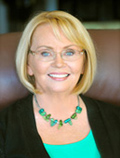 Ruth Roberts, MA, is a medical writer, editor, and educational consultant on intensive self-management. She has been involved in diabetes support groups for over 20 years and has co-authored several books on diabetes. She is a professional member of the American Diabetes Association, has served on the Board of Directors for the International Diabetes Athletes Association. She manages business matters and product development for the company. Her expertise in presenting complex information in a clear, easy-to-read format benefits our publications. She worked for 20 years in academic teaching and corporate training before developing the company.
The Diabetes Mall
1030 West Upas St.
San Diego, CA 92103
(800) 988-4772 / (619) 497-0900 P/Fax