Medication Reviews
Medications can be a big part of diabetes treatment but how do we know which medication to take? We can ask our doctor and hope that they have experience with the medication they are prescribing. We could scour the internet to find "honest" reviews of each medication but how do we get past all the marketing jargon to find real results? RateRx from HealthTap is trying to solve this problem.
So far, RateRx has brought together the experience of more than 67,000 doctors into their Medical Expert Network. The idea is that doctors who have experience treating and seeing patients with specific medications are able to provide honest opinions and feedback on how effective they are for treating a list of ailments, conditions, and illnesses.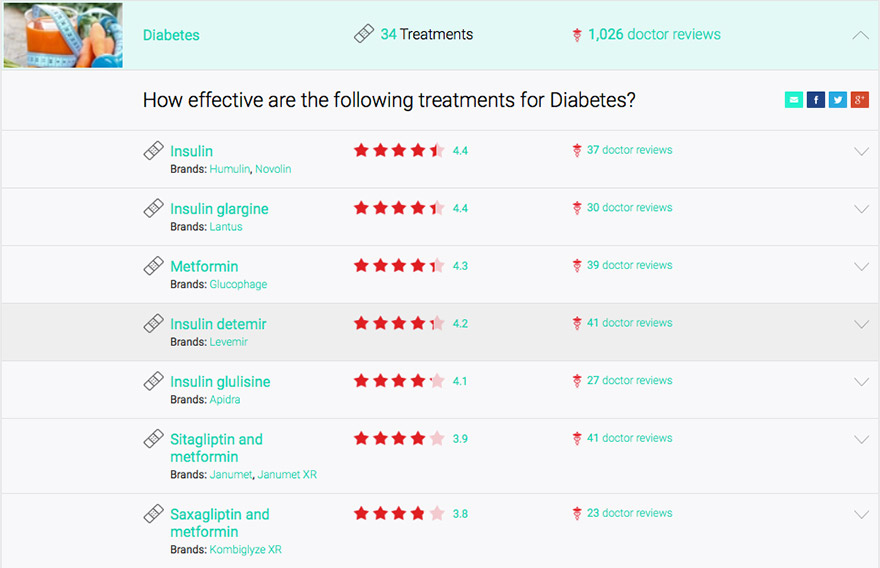 Their real-world experience provides the guidance you need. Each doctor rates the medications they are familiar with on a 1 to 5 star rating system. The combined ratings for each treatment are summarized into an average rating that reflects doctors' collective experiences. You are able to view the profiles of all the doctors who provide ratings. Each profile is publicly visible, and anyone can review details of the doctors' training and experiences, including their specialties and board certifications. 567,000 doctors were invited to participate in the study but any U.S.-licensed doctor (in good standing) can join by submitting a request.
What is HealthTap?
One of HealthTap's main businesses is improving telehealth by connecting doctors and patients with an app available on smartphones and tablets. Anyone can join and see answers from thousands of doctors. HealthTap's Prime service ($99 a month) allows enrollees to video chat with doctors, pose follow up questions, get prescriptions, see a list of doctor-vetted health apps and more. They can send photos and documents to the physician during the call, and the doctors, who get paid for each consultation, also get access to the patient's health records, including previous activity on HealthTap.